About Us
Who We Are
Impact Christian Church is a community of real people with normal problems, struggles, and "hang ups" who have found help and hope through Jesus. For us it isn't about rituals or being "religious" - it's about letting Jesus impact our lives and change us as we grow in our friendship with Him.
Because He has impacted our lives in positive ways, we want to help those in our line of sight experience this too! We are attempting to do this by:
Helping people experience the love of God in a real and personal way (this is how we "Pursue God").

Sharing the hope of Jesus by serving people and our community with compassion (this is how we "Share Hope").

Building friendships in groups that find answers together to life's challenges (this is how we "Build Community").
Through a series of Core Steps, we are striving to BUILD a community of believers unified on a mission to PURSUE God and SHARE Hope.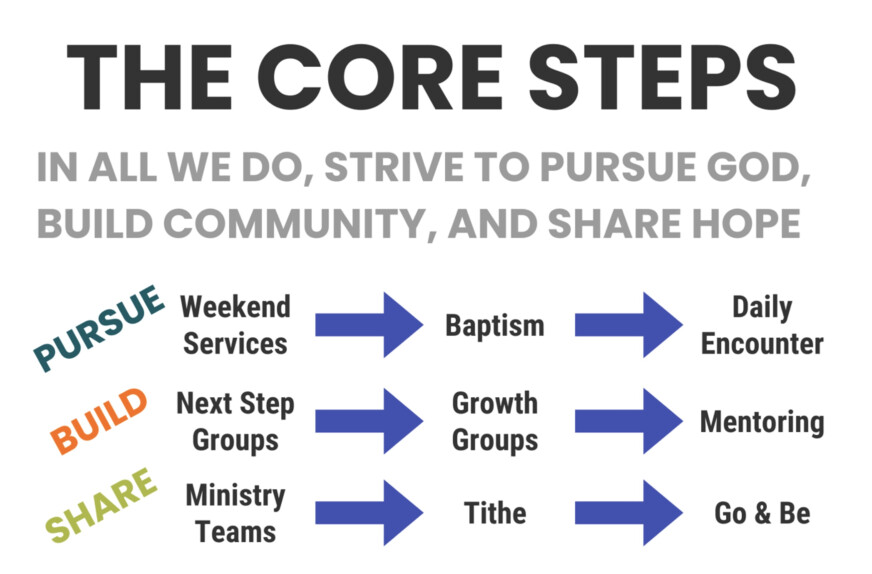 Download our 2021 Annual Report.