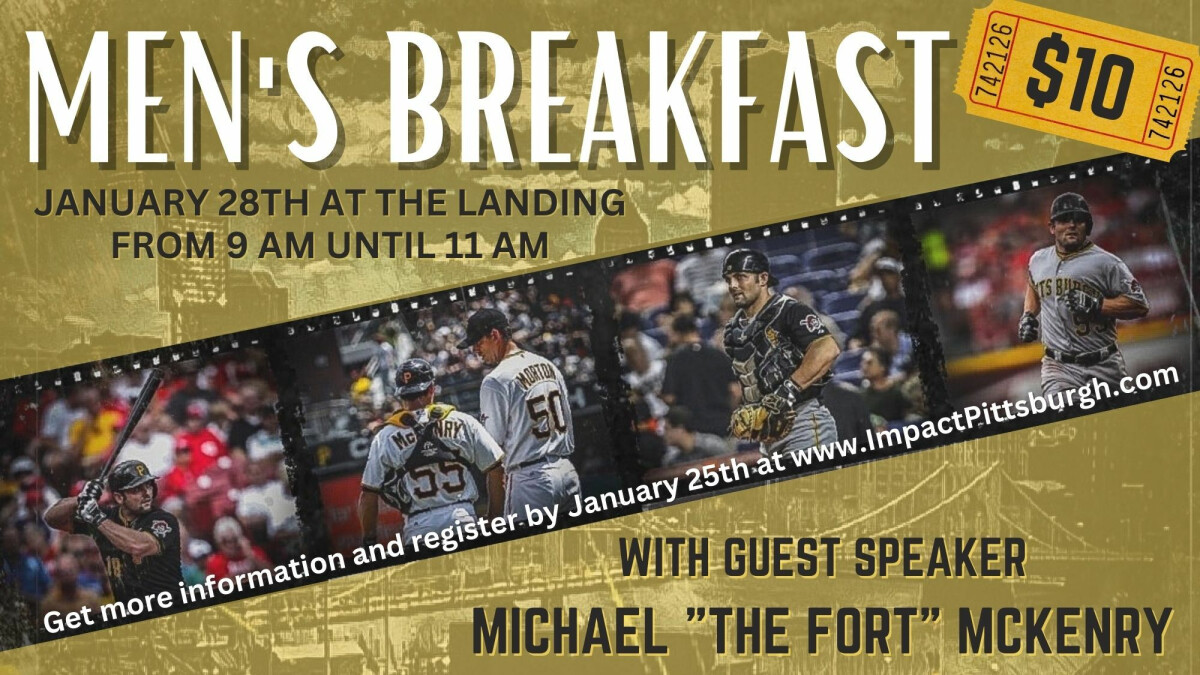 Saturday, January 28, 2023, 9:00 AM - 11:00 AM
Calling ALL men! Join us Saturday, January 28th from 9:00 am - 11:00 am for a breakfast with special guest Michael "The Fort" McKenry. Michael McKenry played in the major leagues for seven years, including 2011 - 2013, when he was a catcher for the Pittsburgh Pirates. He is now a Pirates Analyst for AT&T Sports Network.

Breakfast will begin at 9:00 am in the gym. After breakfast, Michael McKenry will be giving a special presentation in the auditorium.

Cost is $10 and includes your breakfast, presentation by Michael McKenry, and an autographed photo. We're sure you'll enjoy this time together and enjoy what "The Fort" has to say.

Please register by Wednesday, January 25th.
Registration link: https://impactpittsburgh.churchcenter.com/registrations/events/1572958