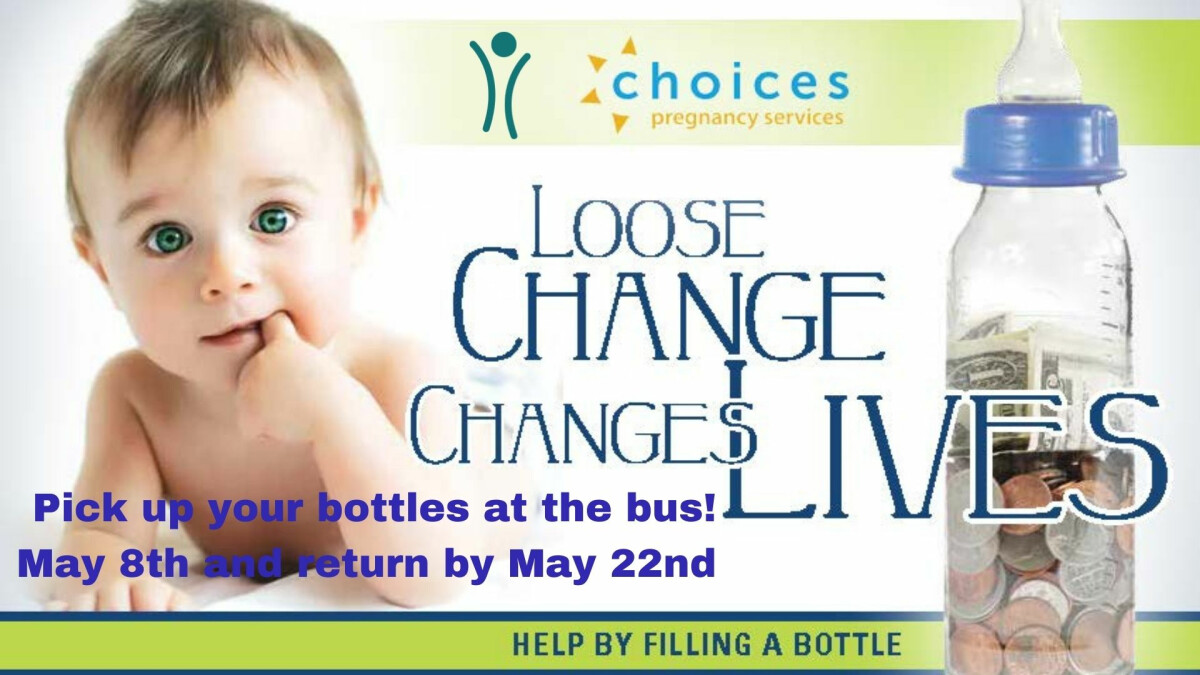 Friday, April 22, 2022
We are partnering with Choices Pregnancy Center in the Baby Bottle Campaign. Pick up a baby bottle from the Choices Bus (located in the hallway near the turf area) between Sunday, May 8th through Sunday, May 22nd.
Fill bottles with your extra change/bills. Please return filled bottles by Sunday, May 22nd.
HOW MANY BOTTLES WILL YOU FILL? WHAT CAN YOUR DONATION ACCOMPLISH
Every bit of change you give will make a difference in changing and saving lives!

$ 30 Pregnancy testing with counseling
$ 100 Ultrasound with counseling
$ 150 One day Real Choices presentation at local middle school or high school
$ 300 Instagram, Facebook & Google advertising for one week
$ 335 One day operating expenses for each location
$ 500 Gas for one month for our ICU Mobile Clinics
You can make a difference...for LIFE!