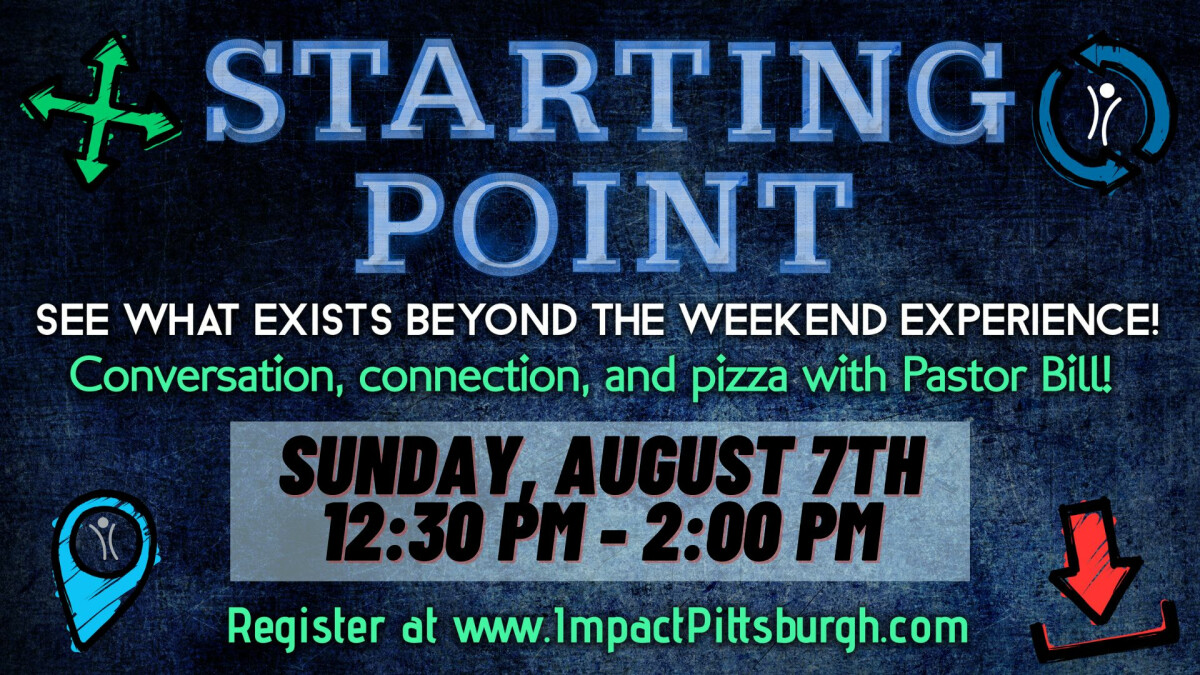 Sunday, August 07, 2022, 12:30 PM - 2:00 PM
Do you want to live beyond the weekend church experience? Our Starting Point class is designed to help you with your Next Steps at Impact Christian Church. We will walk through with you what it means to live your life with Christ beyond just coming to services. Join Pastor Bill for some pizza and conversations about next steps in your journey beyond the weekend experience.

The class will begin after our second service until 2:00 pm. Childcare is available, but you must register for childcare by Thursday 8/4 at 12:00 pm. Childcare will be held in Room #5 (our nursery room).
Register at https://impactpittsburgh.churchcenter.com/registrations/events/1366477