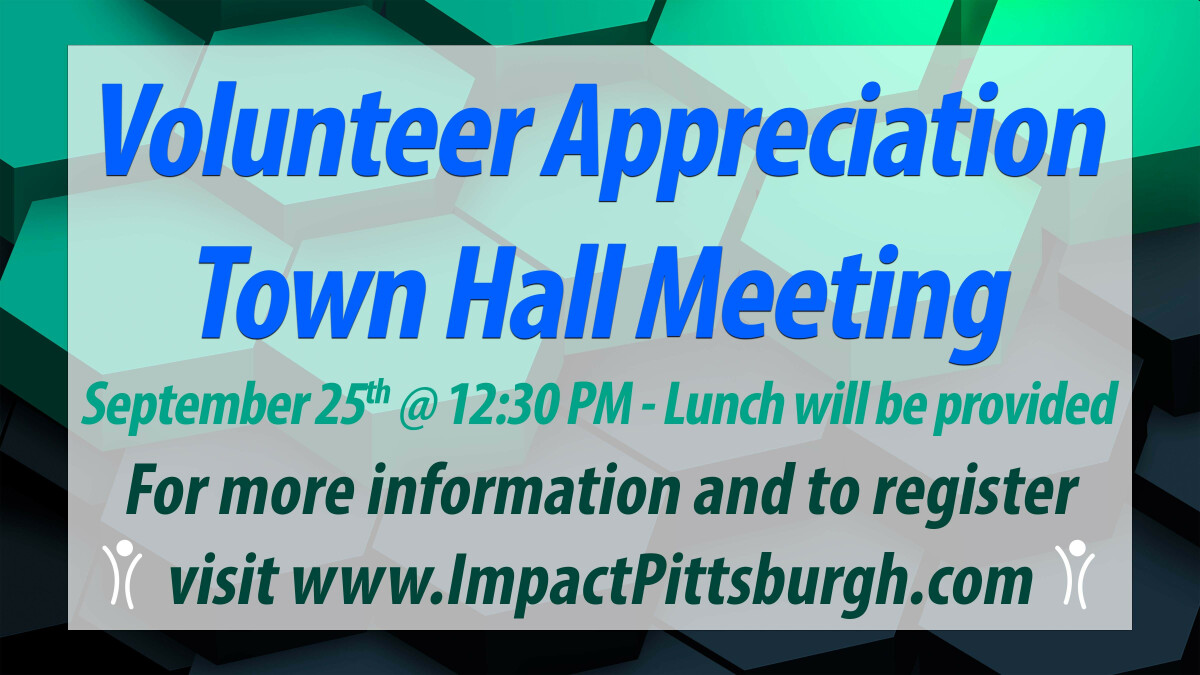 Sunday, September 25, 2022, 12:30 PM - 2:30 PM
Join us in the Cafe on Sunday, September 25th right after the second service (approximately 12:30 pm) for our Volunteer Appreciation Lunch and Town Hall Meeting!

We are so grateful for all you do to make Impact the place that it is and we want to celebrate you! We will have lunch, look at all that you've done to make Impact a great place to worship, and see what's in store for us down the road. You won't want to miss this event!

Please register everyone in your family that will be attending by Wednesday, September 21st. Childcare is provided, but you must be registered.
Registration link:
https://impactpittsburgh.churchcenter.com/registrations/events/1408478