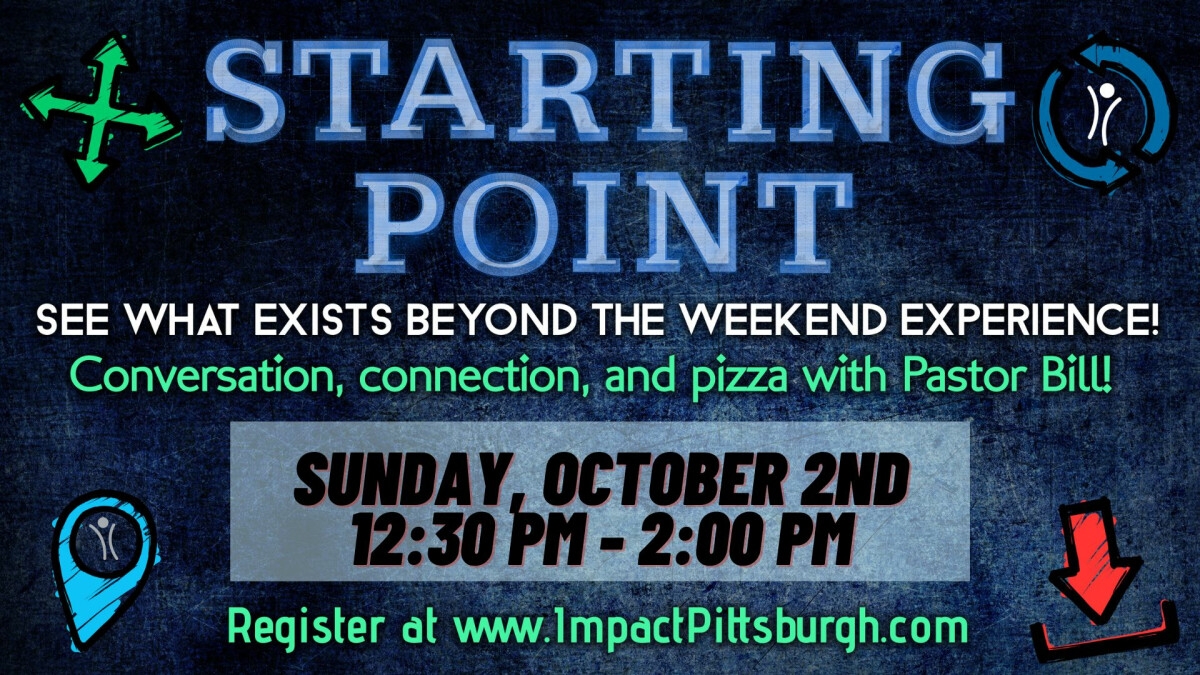 Sunday, October 02, 2022, 12:30 PM - 2:00 PM
WHO ARE WE? WHERE ARE WE GOING? WHAT DO WE BELIEVE?

If you have been attending for a while and are thinking about making this your church home, this is the class for you! Starting Point will give you information on who we are, where we are going, and what we believe as a congregation. Completing this class is now a requirement for all who desire to become a member of Impact. Attending doesn't commit you to membership, but will give you the information you need to make an informed decision.

Sunday, October 2nd from 12:30 to 2 pm, pizza, snacks, and water provided.
https://impactpittsburgh.churchcenter.com/registrations/events/1451160

If you need childcare, please register yourself and your child(ren) no later than noon on Thursday, September 29th.